Upcoming Youth Engagement Webinar: January 27th, 2023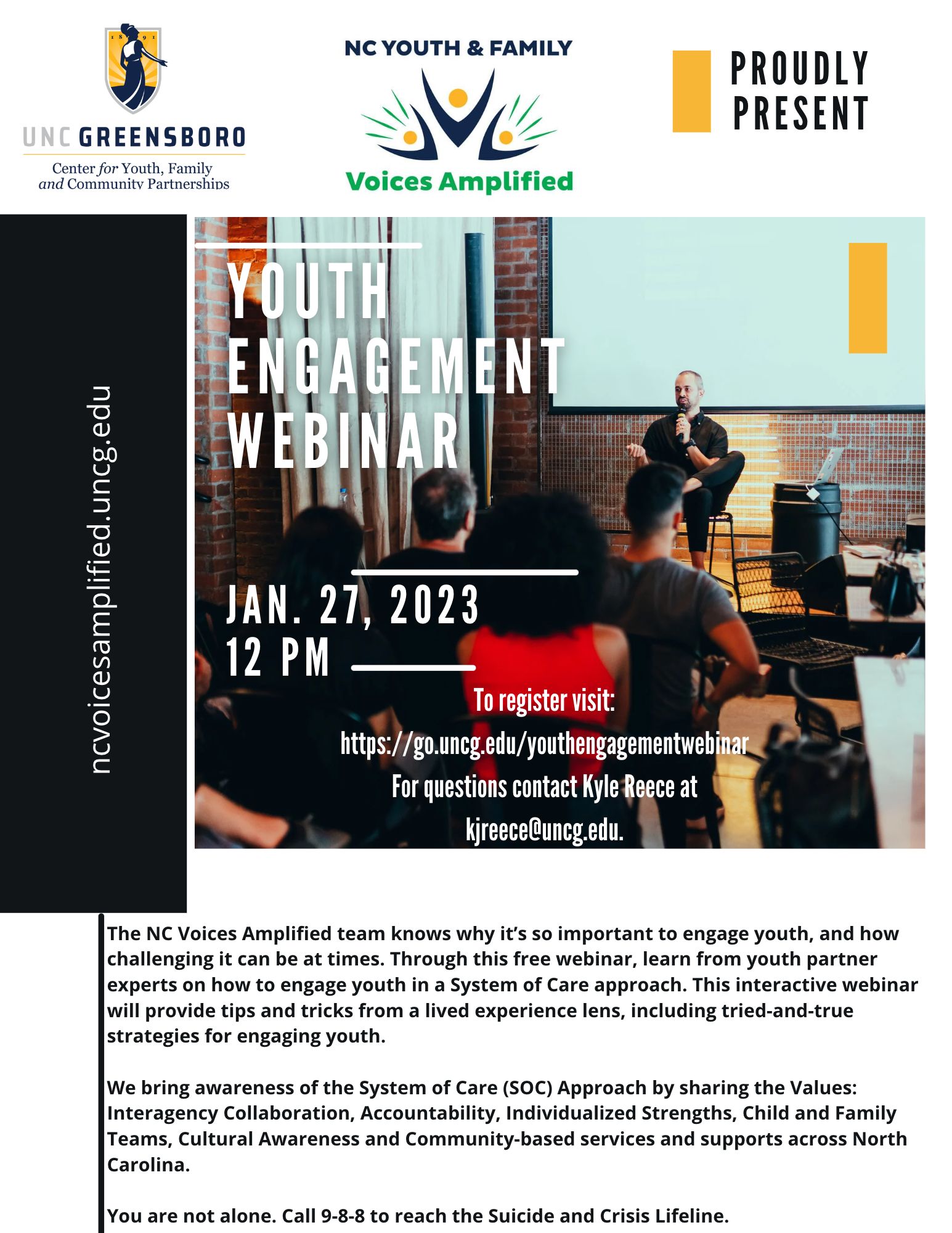 NC Youth & Family Voices Amplified will offer this free, virtual webinar on Youth Engagement. See below for additional details:
How to register: Please click here to access and complete the registration form.
Date and time of the trainings: January 27th 12 p.m. – 1:30 p.m.
Program format: The webinar will be held virtually via Zoom.
Cost of the training: This training is free to attend, thanks to the generous support of the NC DHHS Division of Child and Family Well-Being.
Who to contact for additional information: Please contact Kyle Reece, Youth Training Coordinator, at kjreece@uncg.edu for additional information about this training program.
Presenters: This training will be presented by Kyle Reece, Youth Training Coordinator and Zy'Colby Sharpe, Youth Support Specialist for NC Youth and Family Voices Amplified of UNCG Center for Youth, Family, and Community Partnerships.