Upcoming Youth Advocacy Forum: May 19, 2023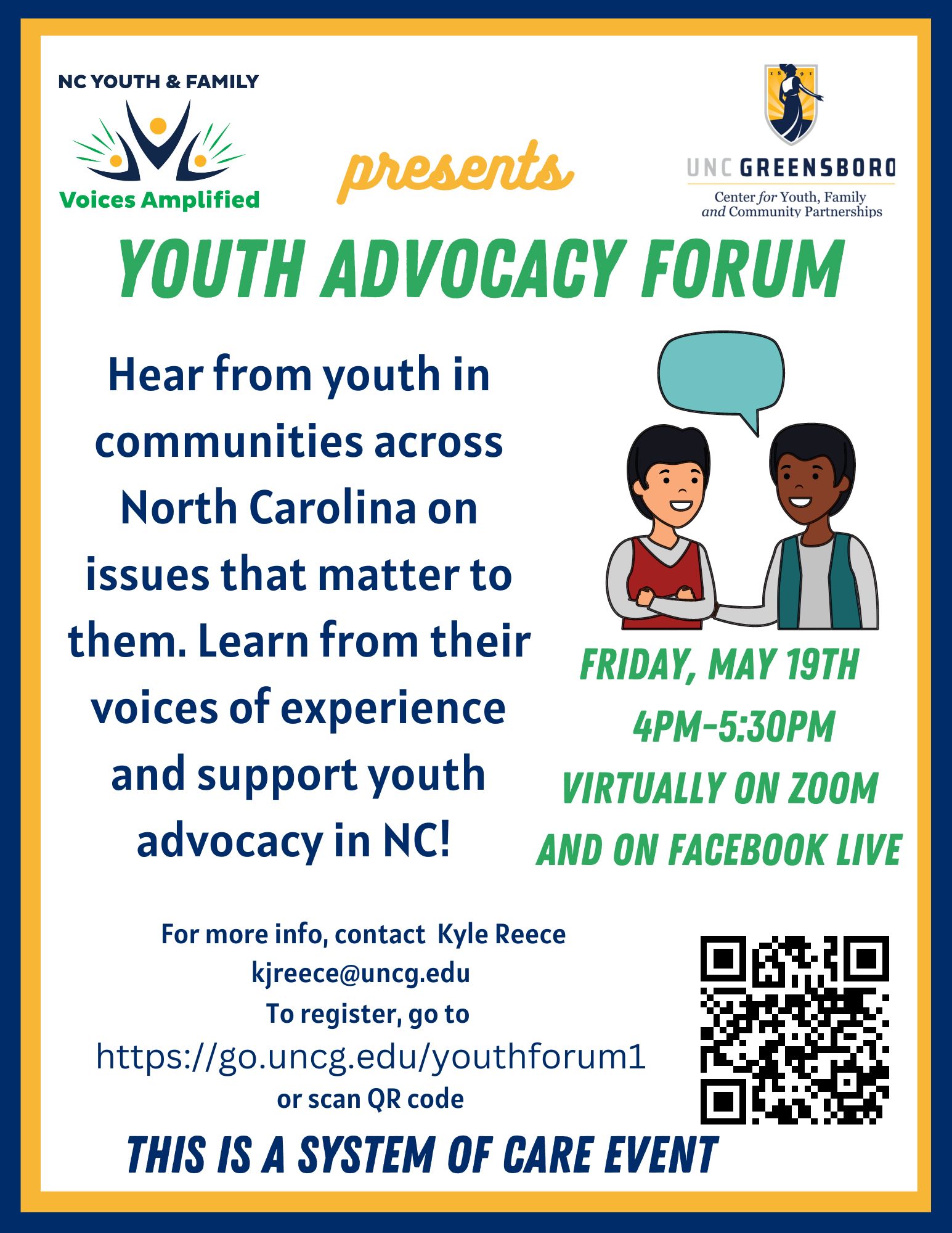 NC Youth & Family Voices Amplified will offer this free, virtual training on "Youth Advocacy". Participants who complete the program will receive a certificate of completion to document their attendance. See below for additional details:
How to register: Please click here to access and complete the registration form.
Date and time of the trainings: May 19, 2023 4 p.m. -5 p.m.
Program format: The training will be held virtually via Zoom.
Intended audience: Youth
Cost of the training: This training is free to attend, thanks to the generous support of the NC DHHS Division of Child and Family Well-Being.
Presenters: This training will be presented by Kyle Reece, Youth Training Coordinator.
Who to contact for additional information: Please contact Kyle Reece, Youth Training Coordinator at kjreece@uncg.edu for additional information about this training program.