Upcoming Engaging Youth In Residential Treatment Webinar: August 18, 2023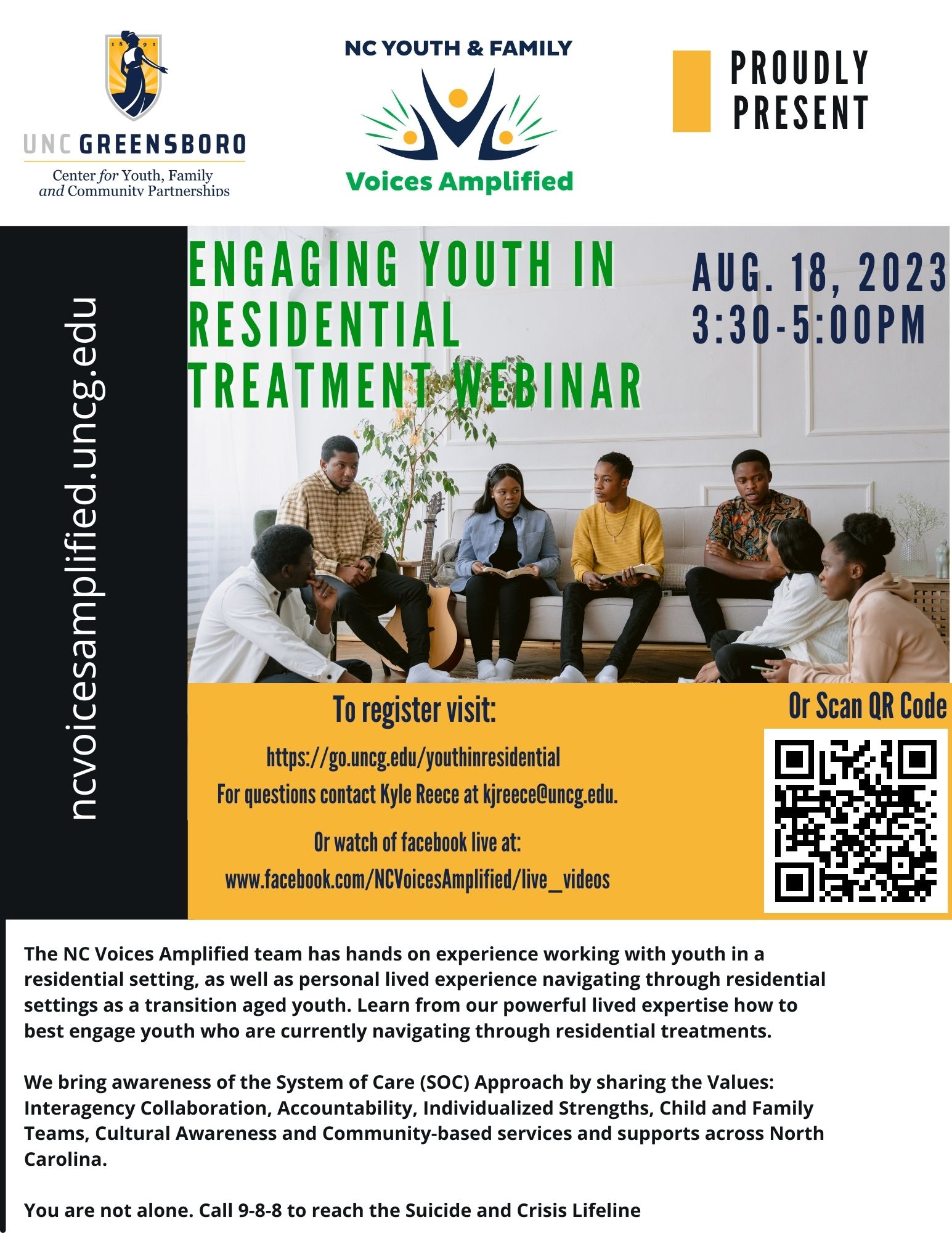 NC Youth & Family Voices Amplified will offer this free, virtual training on Engaging Youth in Residential Treatment. Participants who complete the program will receive a certificate of completion to document their attendance. See below for additional details:
How to register: Please click here to access and complete the registration form.
Date and time of the trainings: August 18, 2023 3:30 p.m. -5 p.m.
Program format: The training will be held virtually via Zoom.
Intended audience: Priority will be given to current and prospective Family and Youth Peer Support Partners. Participants will receive confirmation if they are approved to attend this training, and only approved participants will receive the Zoom links to participate.
Cost of the training: This training is free to attend, thanks to the generous support of the NC DHHS Division of Child and Family Well-Being.
Presenters: This training will be presented by Kyle Reece, Youth Training Coordinator.
Who to contact for additional information: Please contact Kyle Reece, Youth Training Coordinator, at kjreece@uncg.edu for additional information about this training program.