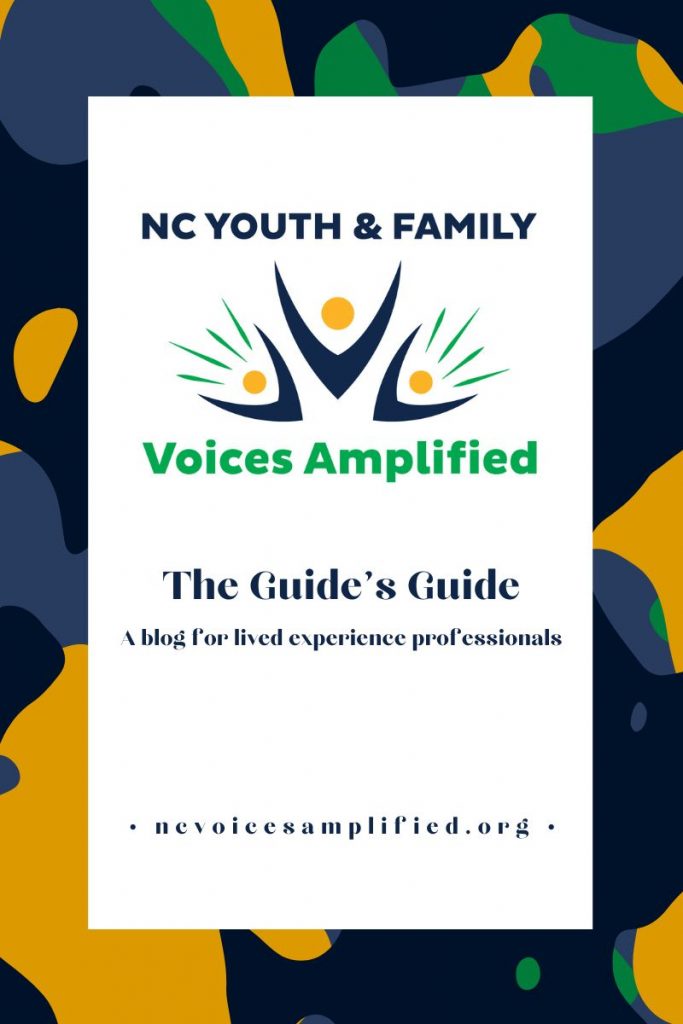 The Guide's Guide–A blog for lived experience professionals
Hello and welcome to The Guide's Guide– a blog for lived experience professionals! Here you'll find posts specifically for individuals who use their lived experience professionally or individuals who would like to learn more about peer support, mental health, behavioral health and how to impact their communities using their lived experience. These posts will come from the NCVA Team or as some say, lived experience experts.
Many people feel that using your lived experience means you've mastered some part of your life and for some lived experience professionals that is the case, but the truth is no matter where you find yourself on your journey, you're still living your lived experience and so are we! Living. Learning. Exploring. For us, using your lived experience simply means supporting someone else on their journey as they face challenges similar to ones you've endured. We don't get to choose how others process their experiences, but we can guide them through it! That's what the Guide's Guide is all about–guiding those who guide others and giving them the tools to succeed.
We declare this section of our website a brave space where we acknowledge the challenges that come with using lived experience professionally! We aim to support and empower those who are open to engaging in sometimes difficult yet important issues that surround mental health peer support for the purposes of becoming better lived experience professionals! Whether you are a youth partner, family peer specialist or in training, we hope these posts will add value to your experience and the impact you have on those you serve!
Join the movement by following us on social media and subscribing to our YouTube channel! There's so much in store!